[ Rudraksha ]
Rudra means Shiva, aksha means teardrops. Rudraksha are the teardrops of Shiva. The legend goes that once, Shiva sat for meditation for a long period of time. His ecstasy was such that it made him absolutely still, unmoving. He seemingly did not even breathe, and everyone thought he was dead. There was only one sign of life — the tears of ecstasy that dribbled from his eyes. These teardrops fell upon the earth and became Rudraksha, "Shiva's tears."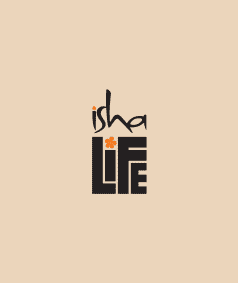 Rudraksha is the seed of a particular tree species which usually grows at a certain altitude in the mountains – mainly in the Himalayan region. Unfortunately, most of these trees were used to make railway sleepers, so there are very few of them remaining in India. Today, they are mostly found in Nepal, Burma, Thailand or Indonesia. They are there in some parts of the Western Ghats in South India, but the best quality ones come from a certain altitude in Himalayas because somehow the soil, atmosphere, and everything influences it. These seeds have a very unique vibration.
▵ Rudraksha – Benefits of Wearing Panchmukhi Rudraksha Mala (Isha)
Introduction
▵ Rudra means Shiva, aksha means teardrops. Rudraksha are the teardrops of Shiva. The legend goes that once, Shiva sat for meditation for a long period of time. His ecstasy was such that it made him absolutely still, unmoving. He seemingly did not even breathe, and everyone thought he was dead. There was only one sign of life — the tears of ecstasy that dribbled from his eyes. These teardrops fell upon the earth and became Rudraksha, "Shiva's tears."
Spiritual Significance
▵ Supportive for physical and mental balance
▵ Assists in meditation
▵ Cleanses the aura
▵ Shields against negative energies

▵ What are the Benefits of Wearing Rudraksha Beads?
For someone who is constantly on the move and who eats and sleeps in various places, rudraksha is a very good support because it creates a cocoon of your own energy. You might have noticed that when you go to a new place, sometimes you can fall asleep easily, whereas in certain other places you cannot fall asleep even if you are physically tired. This is because, if the situation around you is not conducive to your kind of energy, it will not let you settle down. For sadhus and sanyasis, places and situations could trouble them because they were constantly moving. One of the rules for them was never to put their head down in the same place twice. Today, once again, people have started eating and sleeping in different places because of their business or profession, so a rudraksha can be helpful.
Another thing is, sadhus or sanyasis living in the forest cannot drink water from just any pool because many times in nature, the water may be poisoned or contaminated with certain gases. If they were to drink it, it might cripple or even kill them. If a rudraksha is held above the water, if the water is good and drinkable, it will go clockwise. If it is poisoned, it will go anticlockwise. It is also a way of checking the quality of food. If you hold it above any positive pranic substance, it will move in a clockwise direction. If you hold it over any negative pranic substance, it will move in anti-clockwise.

▵ Rudraksha – Benefits of Wearing Panchmukhi Rudraksha Mala (Isha)
Guidelines
▵ What Are The Guidelines For Rudraksha Mala?
Usually the beads are strung together as a mala. Traditionally, they believe the number of beads is 108 plus one. The extra bead is the bindu. There must always be a bindu to the mala, otherwise the energy becomes cyclical and people who are sensitive may become dizzy. An adult should not wear a mala with less than 84 beads plus the bindu. Any number over that is fine.If you take cold water baths and are not using any chemical soap, it is especially good for the water to flow over it and upon your body.
When you string them, it is best that they are strung with either a silk thread or a cotton thread. If you wear it with a thread then it is good to take care to change the thread every six months. Otherwise one day the thread may snap and your 108 beads will go all over the place. If you want to use copper, silver or gold also it is fine, but what happens most of the time is, you take it to the jeweler to do it. When the jeweler ties a knot with a gold wire or whatever, usually they tie it too tight and close and the inside of the rudraksha cracks. I have seen, despite telling people to tell the jeweler, when they bring it back to me after getting it done, about 30-40% of the time it is broken. It is very important that you make sure it is loose. It should not be tightened too close, because if the inside crumbles with the pressure, it is no good.
The mala can be worn all the time. You can even wear it when you shower. If you take cold water baths and are not using any chemical soap, it is especially good for the water to flow over it and upon your body. But if you are using chemical soaps and warm water, it becomes brittle and will crack after sometime, so it is best to avoid wearing it at such times.
Learn More
Purchase Rudraksha
Learn More:
▵ Rudraksha (Isha)
▵ Rudraksha – Benefits of Wearing Panchmukhi Rudraksha Mala (Isha)
▵ Why Wear A Rudraksha? (Isha)