In Rome, Sadhguru's schedule was packed to the brim again. Sadhguru met Francesco Battistoni, Undersecretary of the Ministry of Agriculture. He also had a meeting with the former President of the European Parliament, Antonio Tajani, who expressed his appreciation for the movement.
Sadhguru then received a heartwarming welcome at the Vatican from the Offices of the Secretariat of State, the Dicastery for Promoting Integral Human Development, and the United Nations Food and Agriculture Organization (UNFAO). He met Maria Helena Semedo, Deputy Director-General of the UNFAO, who embraced the Save Soil movement wholeheartedly and spoke about how it is in alignment with the goals of the UNFAO.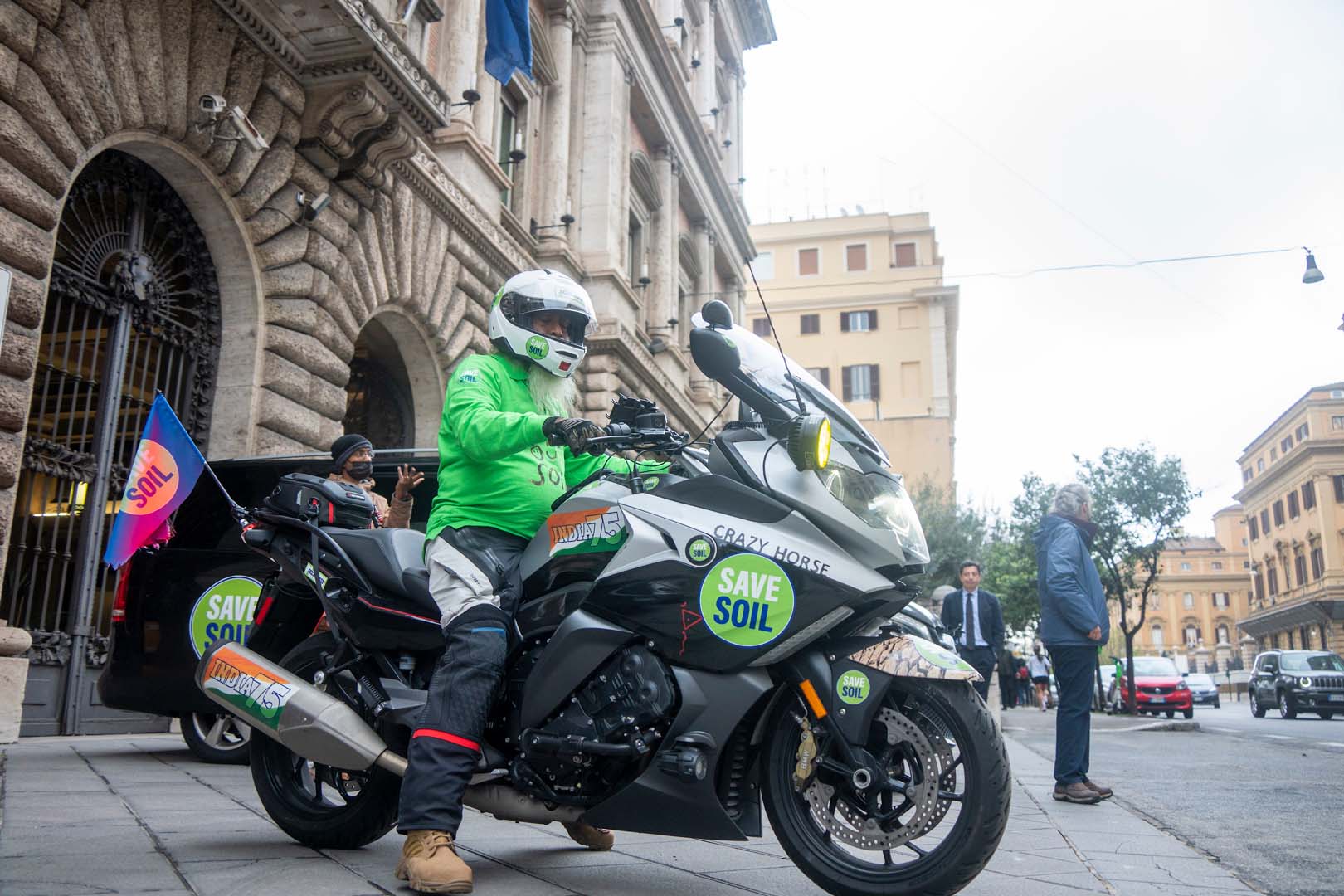 The next day evening, there was a live concert, hosted by radio presenter Carlo Pastore, full of mesmerizing performances by popular artists Fabio Volo, Giovanni Caccamo, Noemi, Malika Ayane, and Elisa.
In a short address after the performance, Manoj Juneja, assistant executive director and chief financial officer at the United Nations World Food Programme (WFP), commended Sadhguru's inclusive approach and extended his full support to the #SaveSoil movement.
On the third day in Rome, before his departure for Geneva, people gathered to meet Sadhguru outside the Colosseum. He highlighted that this is not a once in a generation situation, but rather the first time in human history that there has been global soil degeneration. He urged us to be the generation that turns things around.