As a boisterous young man, Sadhguru often rode his motorcycle all the way to the Himalayas. After 41 years, he relives those wild days once more as he rolls through these spectacular mountains on two wheels.
Sadhguru kicked off the Himalayan Jaunt on 27 September from Noida, with 10 riders joining him on their own bikes, as well as around 60 people following in buses. The riders soon cruised through the beautiful Jim Corbett National Park in Uttarakhand, one of India's oldest national parks and home to over 200 tigers.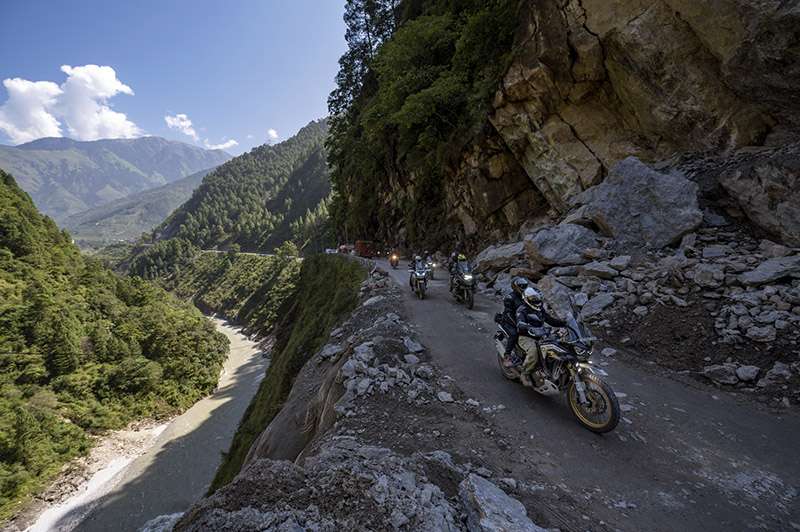 In Uttarakhand, Sadhguru was met by the Chief Minister of the state, Shri Pushkar Singh Dhami, and they had a public conversation about how Uttarakhand can be presented to the world as a spiritual destination.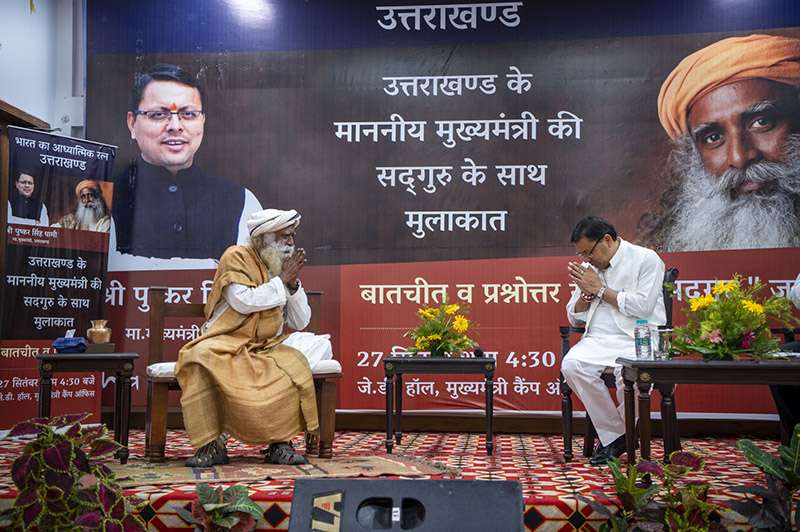 Later, he was offered a warm welcome by Swami Ramdev, who was a gracious host.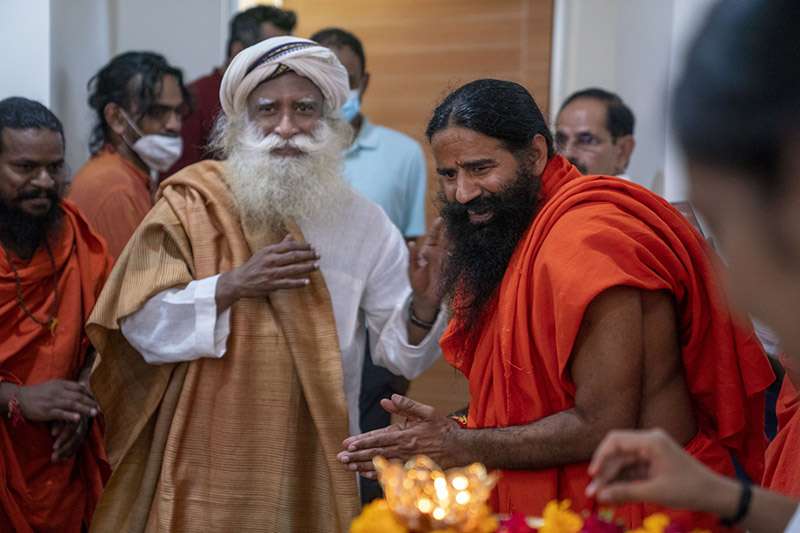 Led by Sadhguru, the bikers traversed through some breathtaking terrain from Rishikesh to Guptakashi, making a small stopover at Rudraprayag, where the rivers Alakananda and Mandakini meet to eventually become the sacred Ganga. Sadhguru guided the participants through a powerful meditative process at the Vishwanath Temple in Guptakashi, a sacred space that he has often spoken highly about.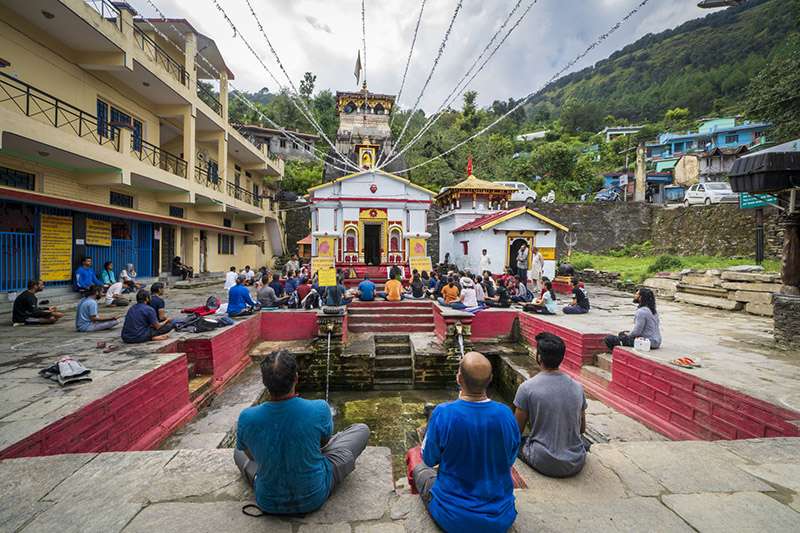 The next spiritually significant stopover was the revered Kedarnath temple, where Sadhguru spent time with the participants in the towering presence of this bastion of Indian spirituality. The cavalcade then proceeded to Badrinath, which has been one of the major pilgrimage sites in this culture for thousands of years.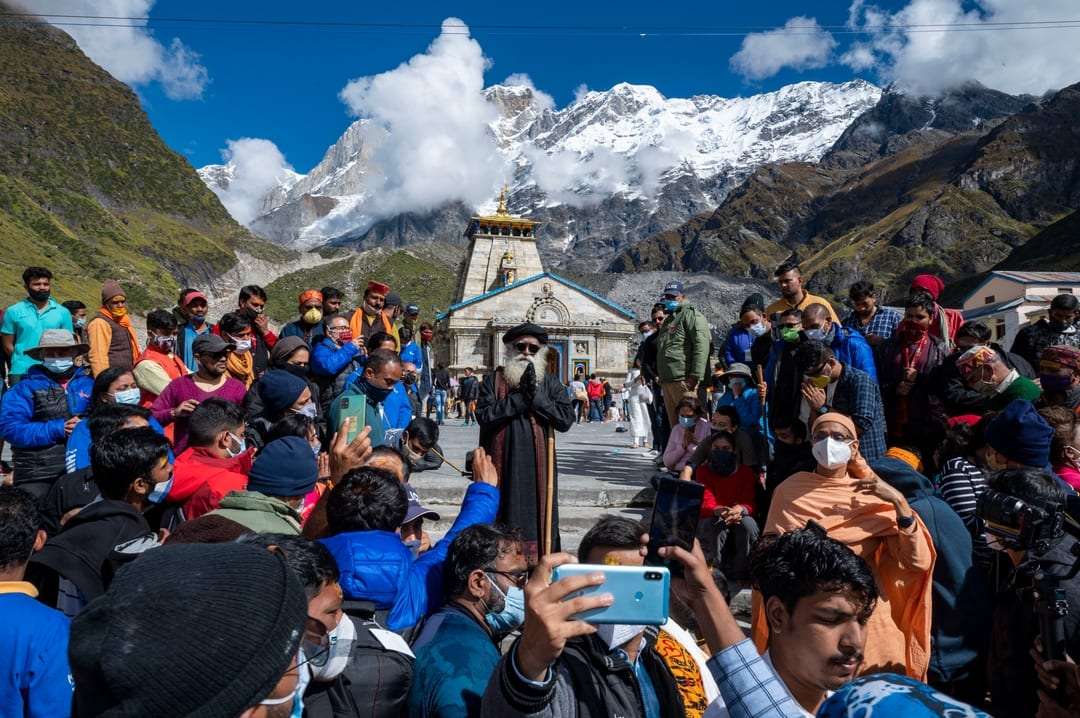 The entire journey was full of fun moments and even had its fair share of danger with inevitable landslides and falling rocks. Sadhguru had a close call en route to Joshimath, as the shapeshifting terrain conjured up a landslide, seemingly out of nowhere. With careful maneuvering and some luck, the situation was successfully managed, and there were no injuries.
On 7 October, the riders made their way back from the majestic mountains with many cherished memories of an adventure like no other. Six more batches of altogether over 500 meditators followed their itinerary to experiences these majestic mountains and sacred spaces.