Sadhguru's speaking engagements continued at a relentless pace. Celebrated dancer and choreographer Nikeata Thompson had a conversation with Sadhguru at the Berlin Factory. Sadhguru spoke about the dangerous implications of poor soil quality on the nutritional quality of our food.
Next Sadhguru had an engaging discussion at Hotel Berlin with fashion model, actress, and humanitarian Toni Garrn. Respected Swedish environmental scientist Johan Rockström, Director of the Potsdam Institute for Climate Impact Research, also spoke at the Hotel Berlin event, commending the soundness of the science behind the Save Soil movement. Sadhguru warned of the many repercussions of soil extinction, including forced migration and war.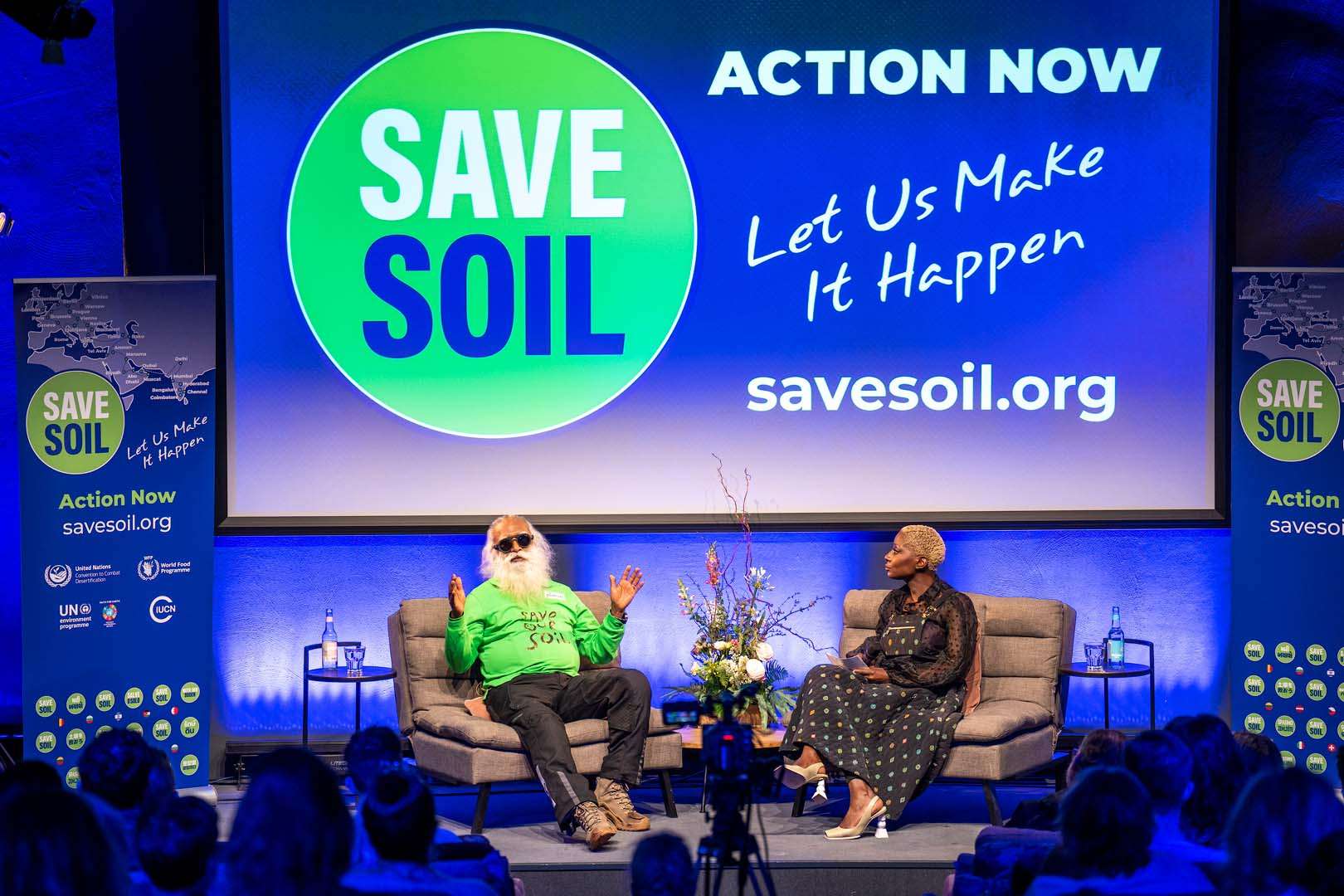 On his second day in Berlin, Sadhguru met with an excited group of local Earth Buddies and contributed to a 50-foot-long Save Soil mural that had been graffitied on a wall. He appealed to artists to step up and create art for the global movement.
Finally Sadhguru stopped at the Indian Embassy in Berlin, where he was warmly received by Parvathaneni Harish, Ambassador of India to Germany.
Before his departure for Prague, Sadhguru gave a speech at the iconic Brandenburg Gate in Berlin. He described soil as a uniting force, and how this moment could be a turning point for how we treat it and each other.