Sadhguru was welcomed in Bonn by Ibrahim Thiaw, Executive Secretary of the United Nations Convention to Combat Desertification (UNCCD). They engaged in a conversation about the Save Soil movement and the importance of concerted action to protect soil.
Sadhguru also had a meeting with the Deputy Executive Secretary of the UN Framework Convention on Climate Change, Ovais Sarmad. They discussed the critical role of soil in reversing climate change, and Sadhguru handed him a copy of the policy document.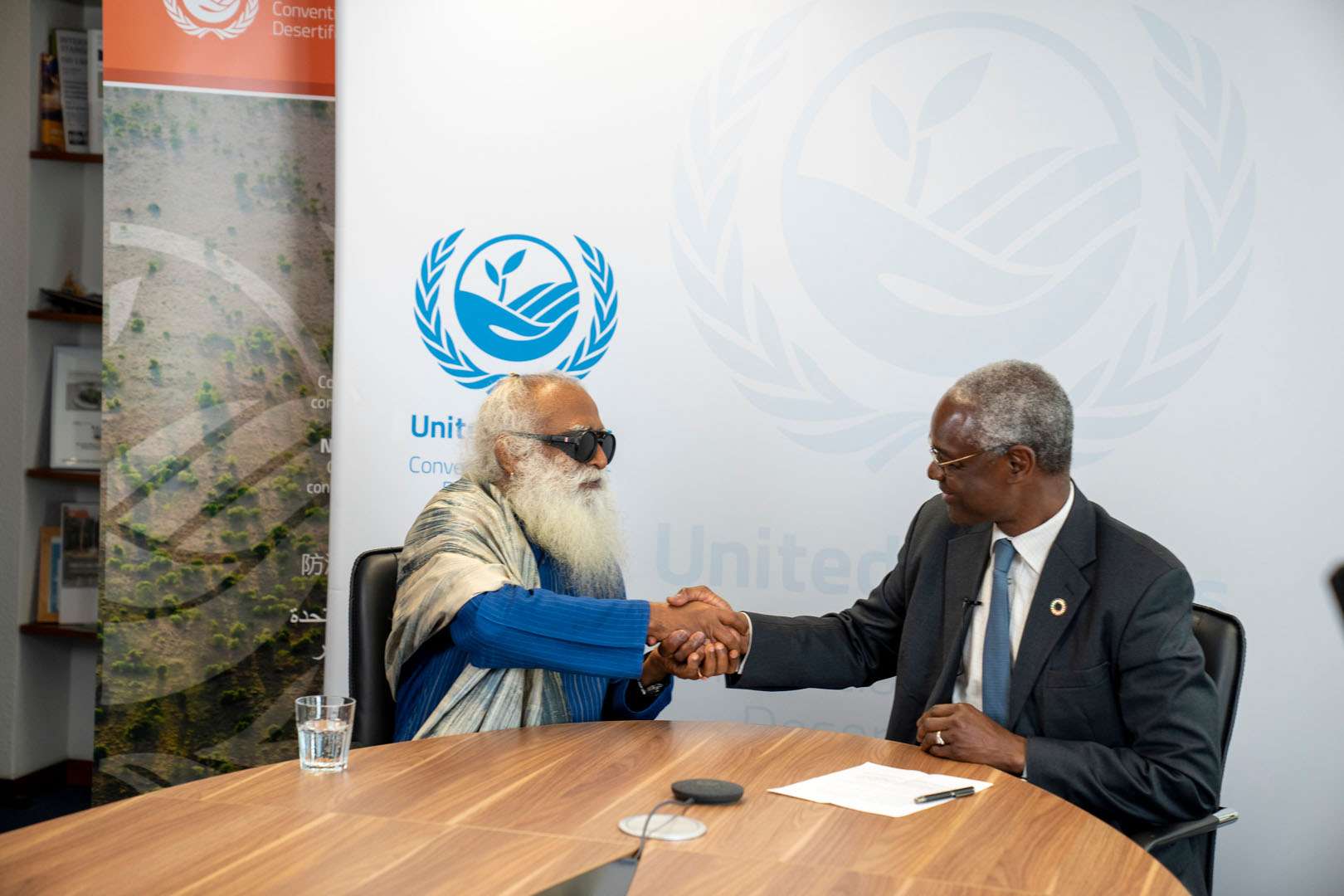 Later, Sadhguru met with Elisabeth Winkelmeier-Becker (Member of the German Bundestag, Parliamentary State Secretary in the Federal Ministry for Economic Affairs and Energy) and spoke to her about the many economic benefits that an increase in organic content in the soil can bring.