More than a Life is the extraordinary story of Sadhguru – a young agnostic who turned yogi, a wild motorcyclist who turned mystic, a skeptic who turned spiritual guide. Pulsating with his razor-sharp intelligence, bracing wit, and modern-day vocabulary, the book empowers you to explore your spiritual self and could well change your life.
It seeks to re-create the life journey of a man who combines rationality with mysticism, irreverence with compassion, ancient wisdom with a provocatively contemporary outlook and a deep knowledge of the self with a contagious love of life.
Drawing upon extended conversations with Sadhguru, interviews with Isha colleagues and fellow meditators, poet Arundhathi Subramaniam presents an evocative portrait of a contemporary mystic and guru – a man who seems to pack the intensity and adventure of several lifetimes into a single one.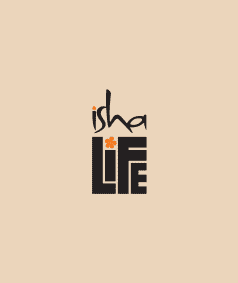 "The thirst to be boundless is not created by you; it is just life longing for itself."

– Sadhguru
Author
Arundhathi Subramaniam is the author of three books of poetry, most recently Where I Live: New and Selected Poems and a prose work, The Book of Buddha. As editor, her books include an anthology on sacred journeys, Pilgrim's India an anthology of Indian poetry, Another Country and a co-edited anthology of contemporary Indian love poetry, Confronting Love. She describes herself as a wondering, protesting, but committed Isha yoga practitioner and 'perhaps more of a devotee' than she lets on.
Reviews
An incisive, insightful, brutally honest book Prahlad Kakar and filmmaker
'Nothing less than a thriller. After the first page, I couldn't put it down' Jerry Pinto, writer
'A delicious read. Not to be missed' Satish Purohit, Life Positive
Details
ASIN ‏ : ‎ 0143421123
Publisher ‏ : ‎ Penguin India; Latest edition (1 November 2013)
Language ‏ : ‎ English
Paperback ‏ : ‎ 256 pages
ISBN-10 ‏ : ‎ 9780143421122
ISBN-13 ‏ : ‎ 978-0143421122
Item Weight ‏ : ‎ 200 g
Dimensions ‏ : ‎ 20 x 14 x 4 cm
Country of Origin ‏ : ‎ India
Order Now