River length: 240 km
Basin area: 7741 sq km
Population in basin: 3.9 million (2001)
States in basin: Tamil Nadu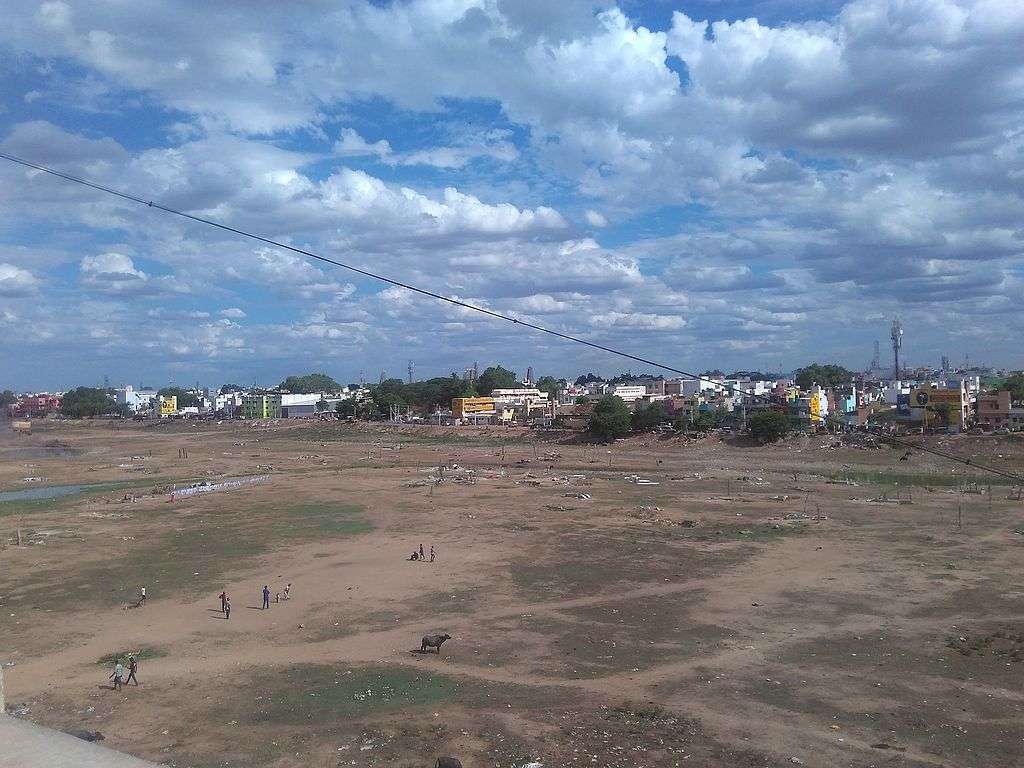 Major cities using water
River Depletion
Dry season drought risk: Low
Monsoon flood risk: High
Economic & Environmental Significance
The Vaigai Dam supplies water for drinking and irrigation purposes in the district of Madurai. About 6 MW of power is also generated by the river.
The source of the river is in the Varushanad Hills in Tamil Nadu, initially flowing north and then southeast to empty into the Palk Strait. The upper reaches of the river's catchment area is partly designated as the Meghamalai Reserve Forest, and is a proposed wildlife sanctuary.
Recent Disasters
The Vaigai, once a perennial river, has come to a point where there was no water in the river for the April Chithirai or Float Festival in 2017. According to the District Collector, the situation was such that even if all the water in the upstream Vaigai Dam was released, it would be barely enough for Madurai's drinking water needs, let alone the festival.
Like other rivers in India, Vaigai also faces serious pollution issues with untreated domestic sewage and effluents being dumped into the river.
Spiritual & Cultural Significance
The famous Meenakshi Amman temple city of Madurai is situated on the banks of river Vaigai. There are many stories that connect goddess Meenakshi with the river.
The annual rituals of the famous Chithirai or Float Festival are performed on the Mariamman Teppakulam, a lake near the temple, which is fed by the Vaigai.
Sangam literature speaks of the Vaigai, praising it as "the river that brings water when one touches it". The river's name is derived from this: "vai" means "to place", and "gai" means "hands".
The river was very likely an important trading route in ancient times, between Madurai – the capital of the Pandyan empire – and the port town of Alagankulam on the right bank of the river.
References
Read More